David Szakonyi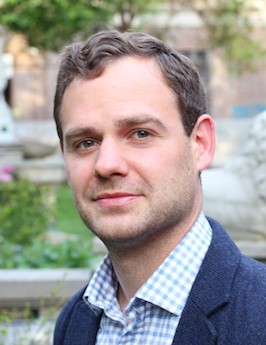 David Szakonyi
Associate Professor of Political Science
Full-time
---
Contact:
My research focuses on corruption, clientelism, and political economy in Russia, Western Europe, and the United States. My book -- Politics for Profit: Business, Elections, and Policymaking in Russia (Cambridge University Press, Cambridge Studies in Comparative Politics, 2020) -- examines why business people run for elected political office worldwide, how their firms perform as a result, and whether individuals with private sector experience make different policy decisions. Other research looks at the effectiveness of anti-corruption campaigns, employers mobilizing their voters to turnout during elections, and nepotism under authoritarian rule. I have appeared on multiple international and local television networks to discuss my research, as well as have published in both top academic and popular media outlets. In 2020, I co-founded the Anti-Corruption Data Collective, a new initiative bringing together journalists, data analysts, academics and policy advocates to expose corruption in developed countries. Our investigative work has been published in the Washington Post, Foreign Policy, the Daily Beast, and the Miami Herald, among other outlets. In addition, I am a Research Fellow at the International Center for the Study of Institutions and Development at the Higher School of Economics in Moscow.
---
Political economy; business-government relations; post-Soviet politics; corruption; authoritarianism; clientelism
PSC 2366 - Russian Politics
PSC 3192W - Money and Influence in Politics Around the World
David Szakonyi. 2021. "Private Sector Policymaking: Business Background and Politicians' Behavior in Office." Journal of Politics.
Timothy Frye, Ora John Reuter, and David Szakonyi. 2019. "Vote Brokers, Clientelist Appeals, and Voter Turnout: Evidence from Russia and Venezuela." World Politics 71(4), 710-746.
David Szakonyi. 2019. "Princelings in the Private Sector: The Value of Nepotism." Quarterly Journal of Political Science 14(4), 349-381.
Ora John Reuter and David Szakonyi. 2019. "Elite Defection under Autocracy: Evidence from Russia." American Political Science Review 113(2), 552-568.
David Szakonyi. 2018. "Businesspeople in Elected Office: Identifying Private Benefits from Firm-Level Returns." American Political Science Review. 112 (2), 322-338.
Timothy Frye, Ora John Reuter, and David Szakonyi. 2018. "Hitting Them with Carrots: Voter Intimidation and Vote Buying In Russia." British Journal of Political Science. 49 (3), 857-881.