Harold L Wolman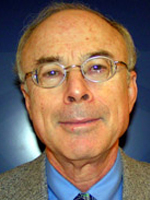 Harold L Wolman
Professor Emeritus of Political Science
Emeriti
---
Contact:
Professor Wolman's teaching and research interests include issues of urban politics and policy. His current research examines urban policy processes at the national level. In addition to teaching Dr. Wolman also served as the Director of GW's Institute of Public Policy.
---
Urban politics, urban policy, politics of the policy process, economic development, comparative public policy.
Professor Wolman has authored or co-authored the following works: Urban Politics and Policy: A Comparative Approach (Basil Blackwell, 1992); Comparing Housing Systems: Housing Performance and Housing Policy in the U.S. and Britain (Oxford University Press, 1992). He has also co-edited the following works: Governance and Opportunity in Metropolitan Areas (National Academy Press, 1999); National Urban Policy and the President's National Urban Policy Report (Wayne State University Press, 1996); Theories of Urban Politics (Sage Publications, 1995). His articles have appeared in journals such as: Social Science Quarterly, Urban Studies, The Policy Process, Urban Affairs Review, Journal of Politics, Journal of Urban Affairs, Economic Development Quarterly, Public Administration, among others.
Ph.D., University of Michigan, 1968