Lucia M. Rafanelli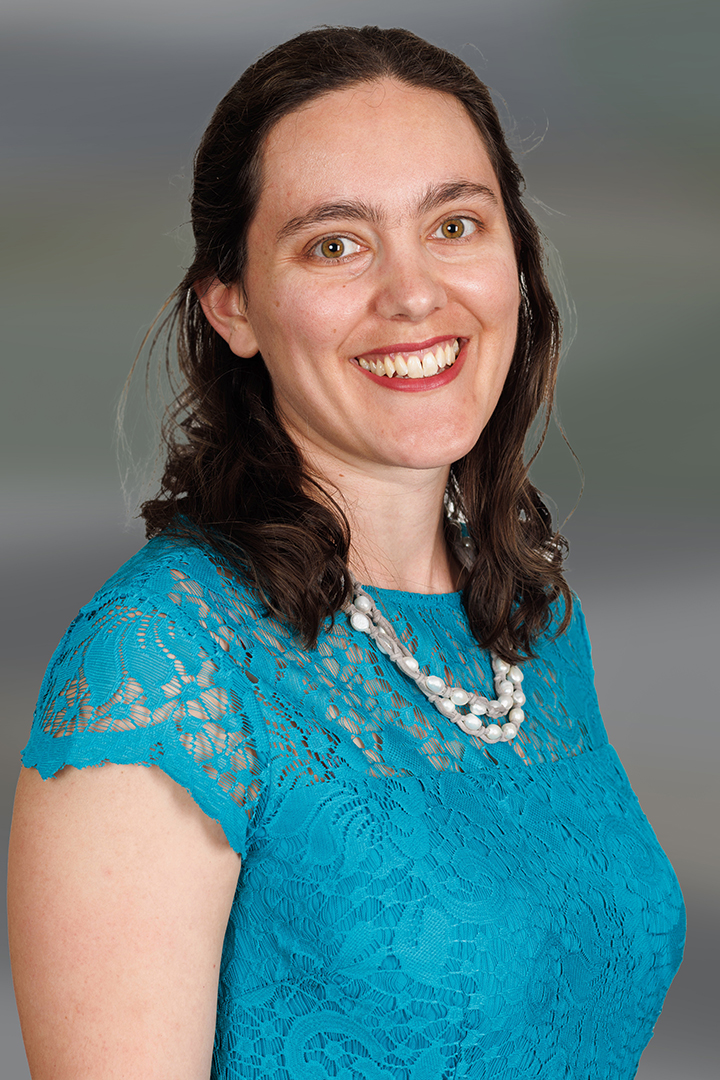 Lucia M. Rafanelli
Assistant Professor of Political Science and International Affairs
Full-time
---
Contact:
---
Political theory; contemporary political theory; theories of human rights and global justice; collective agency and collective personhood
The global political arena is diverse and dynamic, alive with multitudes of state and non-state actors striving to influence each other with every tool at their disposal. We need a political theory of global politics to help us navigate this arena in all its complexity. And this requires moving beyond the field's traditional focus on states engaging in global politics by waging wars or employing other conventional tools of coercive foreign policy. Professor Rafanelli's book, Promoting Justice Across Borders: The Ethics of Reform Intervention, takes on this task. It addresses topics such as toleration, legitimacy, collective self-determination, and the perils of activism in a non-ideal world to develop an ethics of foreign political influence well-suited to our geopolitical moment.
Professor Rafanelli is currently working on a project about the ethics of resistance. She also has research interests in corporate agency and corporate personhood and the ethical issues surrounding the use of artificial intelligence.
PSC 2991 - Obligation, Obedience, and Power
PSC 2991 - Global Justice
IAFF 6118 - The Ethics of Foreign Aid
IAFF6118 - Global Justice
As of 30 August 2021:
Books
Promoting Justice Across Borders: The Ethics of Reform Intervention (New York: Oxford University Press, 2021)
Peer-Reviewed Articles
"Promoting Justice Across Borders," Political Studies 69, 2 (2021): 237-56, doi: 10.1177/0032321719875402
"A Defense of Individualism in the Age of Corporate Rights," The Journal of Political Philosophy 25, 3 (2017): 281-302, doi: 10.1111/jopp.12112
Invited Contributions & Book Reviews
"Toleration and Political Change," (2021, doi: 10.1007/978-3-030-03227-2_57-1) in Mitja Sardoč ed., The Palgrave Handbook of Toleration (Palgrave Macmillan, forthcoming)
"Toward an Individualist Postcolonial Cosmopolitanism," contribution to a symposium on Adom Getachew's Worldmaking After Empire: The Rise and Fall of Self- Determination (Princeton, NJ: Princeton University Press, 2019), Millennium: Journal of International Studies (2020), doi: 10.1177/0305829820935520
Review of C.A.J. Coady, Ned Dobos, and Sagar Sanyal eds., Challenges for Humanitarian Intervention: Ethical Demand & Political Reality (Oxford: Oxford University Press, 2018), Journal of Moral Philosophy 17, 2 (2020): 229-32, doi: 10.1163/17455243-01702005
Ph.D., Princeton University, 2018
M.A., Princeton University, 2015
B.A., Cornell University, 2013