Nathan J. Brown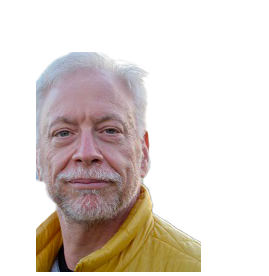 Nathan J. Brown
Professor of Political Science and International Affairs
Full-time
---
Contact:
Office Phone:
(202) 994-2123
Nathan Brown received his B.A. in political science from the University of Chicago and his M.A. and Ph.D. in politics and Near Eastern Studies from Princeton University. He teaches courses on Middle Eastern politics as well as more general courses on comparative politics and international relations.
He received the Oscar and Shoshana Trachtenberg Award for Scholarship from George Washington University in 2015 and the Harry Harding teaching award from the Elliott School of International Affairs in 2014. His dissertation received the Malcolm Kerr award from the Middle East Studies Association in 1987.
In 2013-2015, Dr. Brown was president of the Middle East Studies Association, the academic association for scholars studying the region. In 2013, he was named a Guggenheim Fellow; four years earlier, he was named a Carnegie Scholar by the Carnegie Corporation of New York. For the 2009–2010 academic year, he was a fellow at the Woodrow Wilson International Center for Scholars.  His previous research was funded by the United States Institute of Peace and two Fulbright fellowships.
In addition to his academic work, Brown serves on the board of trustees at the American University in Cairo. He is also nonresident senior fellow at the Carnegie Endowment for International Peace.  He has previously served as an advisor for the committee drafting the Palestinian constitution, USAID, the United Nations Development Program, and several NGOs. Education.
---
Religion and politics, authoritarianism, constitutionalism, comparative judicial politics
IAFF 2040 - The Middle East: An International Affairs Survey 
PSC 2377 - Comparative Politics of the Middle East (undergrad)
PSC 6377 - Comparative Politics of the Middle East (grad)
PSC 8388 - Regimes (grad)