Omar García-Ponce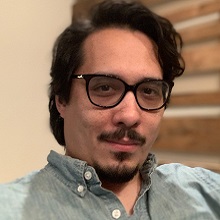 Omar García-Ponce
Assistant Professor of Political Science
Full-time
---
Contact:
---
Political economy of development; political violence; organized crime; political behavior; Latin American politics
Professor García-Ponce's research focuses on the political economy of conflict and development, with an emphasis on topics related to crime and violence, institutional development, and political behavior. From a methodological perspective, his interests are in quantitative approaches to causal inference and survey methodology. His most recent project investigates cycles of retributive violence in the context of Mexico's drug war.
IAFF 3187 - Mexico Since Independence
PSC 3192W - Political Economy of Violence
PSC 3500 - US-Mexican Relations
PSC 3500 - Politics of Crime & Violence
PSC 8101 - Introduction to Empirical Political Analysis
"Cross-Border Spillover: U.S. Gun Laws and Violence in Mexico" (joint with Arindrajit Dube and Oeindrila Dube). 2013. American Political Science Review 107 (3): 397–417
"Partisan Losers' Effects: Perceptions of Electoral Integrity in Mexico" (joint with Francisco Cantú). 2015. Electoral Studies 39: 1–14.
"From Maize to Haze: Agricultural Shocks and the Growth of the Mexican Drug Sector" (joint with Oeindrila Dube and Kevin Thom). 2016. Journal of the European Economic Association 14 (5): 1181–224.
"Why Ethnic Subaltern-Led Parties Crowd Out Armed Organizations in India" (joint with Kanchan Chandra). 2019. World Politics 71 (2): 367–416.
Ph.D., New York University, 2016
M.A., New York University, 2009
B.A., El Colegio de México, 2006