Kimberly J. Morgan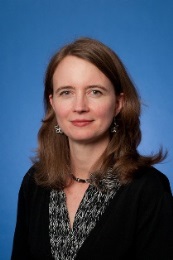 Kimberly J. Morgan
Professor of Political Science Director, European and Eurasian Studies Program
Full-time
---
Contact:
Kimberly J. Morgan is a Professor of Political Science and International Affairs at George Washington University. Her work examines the politics shaping public policies in Western Europe and the United States, with particular interests in immigration and the welfare state.
Professor Morgan received her Ph.D. in political science from Princeton University and, before joining GWU, was a post-doctoral fellow at NYU's Institute of French Studies (2000-01) and a participant in the Robert Wood Johnson Foundation's Scholars in Health Policy Research program at Yale University (2001-03).
---
European politics, U.S. politics, social policy, immigration
PSC 1001 - Introduction to Comparative Politics
PSC 3192W - Politics of Immigration
PSC 3500 - Comparative Politics of the Welfare State
PSC 8331 - Advanced Theories of Comparative Politics
Books:
The Oxford Handbook of the Welfare State. Co-edited with Daniel Béland, Herbert Obinger, and Chris Pierson. (Oxford University Press 2021).
The Many Hands of the State: Theorizing Political Authority and Social Control. Co-edited with Ann Shola Orloff. (Cambridge University Press 2017).
The Oxford Handbook of U.S. Social Policy. Co-edited with Daniel Béland and Chris Howard (Oxford University Press 2014).
The Delegated Welfare State: Medicare, Markets, and the Governance of Social Policy. Co-authored with Andrea Louise Campbell (Oxford University Press 2011).
Working Mothers and the Welfare State: Religion and the Politics of Work-Family Policies in Western Europe and the United States (Stanford University Press 2006).
Articles:
"Riding the Tiger: Managing Risk in U.S. Housing Finance and Health Insurance Welfare Markets," with Alexander Reisenbichler. Socio-Economic Review. Published online March 22, 2021.
"Policing Markets: The Role of the Social Partners in Internal Immigration Enforcement." Journal of European Social Policy 30, no. 5 (November 2020): 571-86.
"Leveraging Identities: The Strategic Manipulation of Social Hierarchies for Political Gain," with Erik Bleich. Theory and Society 48, no. 4 (2019): 511-534.
"Academic Research and Legislative Advocacy: Information Use in the Campaign against Repeal of the ACA," with Elizabeth Rigby. Journal of Health Policy, Politics & Law 43, no. 3 (2018): 511-535
"Gender, Right-Wing Populism, and Immigrant Integration Policies in France, 1989-2012," West European Politics 40, no. 4 (2017): 887-906.
"Veto-Player or Agent of Reform? Congress, Health Care Entitlements, and the Changing American State," Revue Française de Science Politique 64, 2 (April 2014): 247-264
"Path Shifting in the Welfare State: Electoral Competition and the Expansion of Work-Family Policies in Western Europe," World Politics 65, 1 (January 2013)
Ph.D., Princeton University, 2001
M.A., Princeton University, 1996
B.A., Northwestern University, 1992